Calling all South Wales bloggers! // #BEDM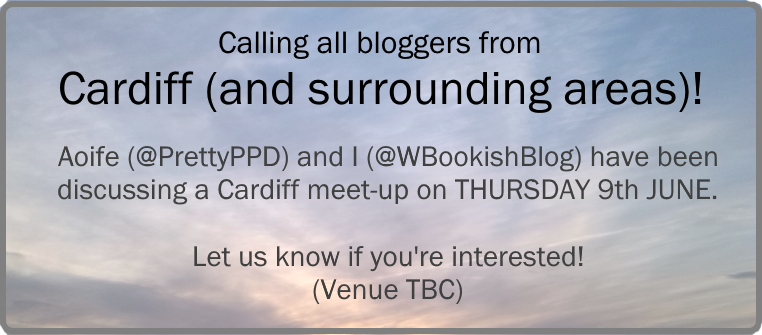 The wonderful Aoife and I realised today that we currently live very near each other, so we thought it would be great to try and organise a little blogger meet-up!
So, as the banner says, if you're from Cardiff or surrounding areas (Newport (where I'm from), Bristol, Hereford, the whole length of the UK, however far you're willing to travel!) and fancy coming to say hi and grabbing a drink with us, please let us know and we can arrange a venue. It'll be in the evening so if you've got work or exams, it'll be a nice chilled evening for you!
I've never been to a bloggers meet-up before so it would be so much fun to be able to organise one and make some new blogging friends. Whether you're a fellow book blogger, a food blogger, beauty, lifestyle, media or anything else blogger, you're more than welcome to come along!
You can tweet either of us at @WBookishBlog or @PrettyPPD if you're interested in coming to say hi.
I'm Charlotte: media graduate, virtual assistant and avid reader. I'm a Hufflepuff, a space fanatic, and I love to write about books. More about me...